Attention All Beachgoers : 5 Reasons To Try Duvin Design
If you're looking for your next happy hour shirt or maybe a pair of swim trunks for an upcoming beach day, it's your lucky day. Read on and discover your new favorite beach brand.
Breezy garments made for easy livin'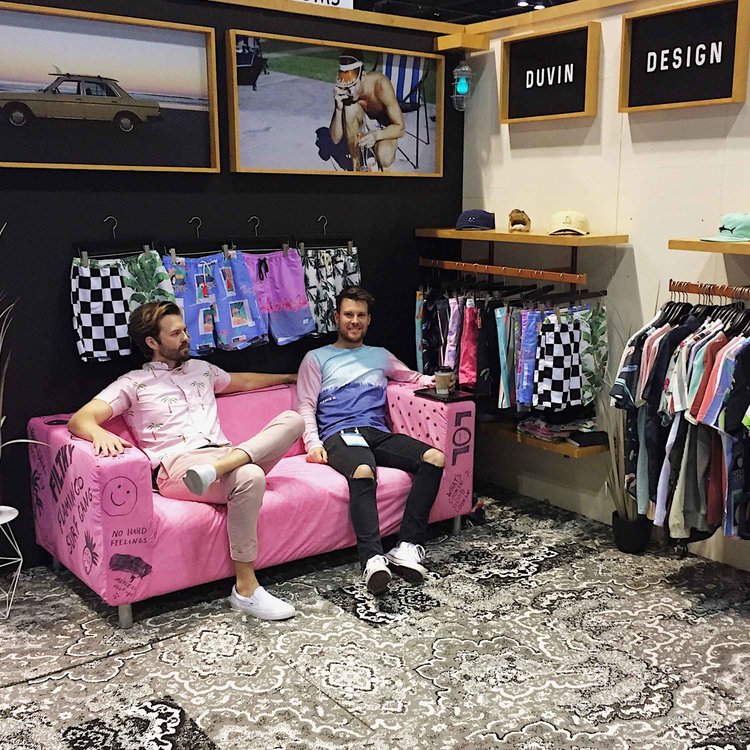 The brand was started in 2013 just outside downtown Orlando, FL. We were living in a 4 bedroom house (first Duvin HQ) jammed full of people and dogs, trying to figure out what the brand was and what it would be. In the early days we were screen printing t-shirts, sewing on our own pockets and selling them out of the trunks of our cars.
With no entrepreneurial experience (zero in the clothing industry), building the brand was a slow process. Each new line depended on selling out the previous styles. This this trial and error allowed us to learn and grow at our own pace and it was a blessing. It took years to really find our style and our niche... a mix of 80's surf culture, historic Floridian influences, and a little modern flair. 
We believe we have the most affordable leisure apparel on the market for what your getting. Premium product with quality materials better than any other similar brand on the market. Oh, and free shipping + free returns on all US orders. No reason not to give it a try!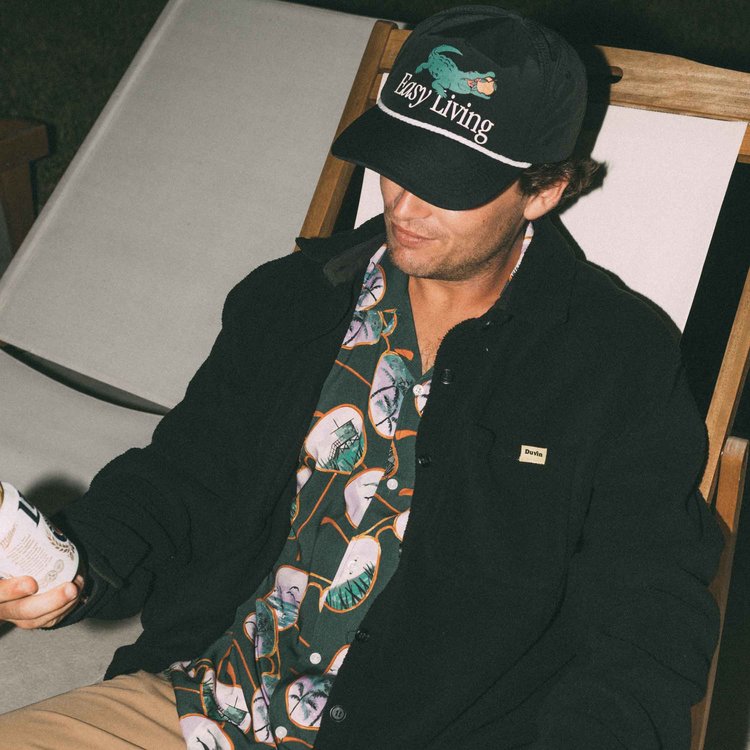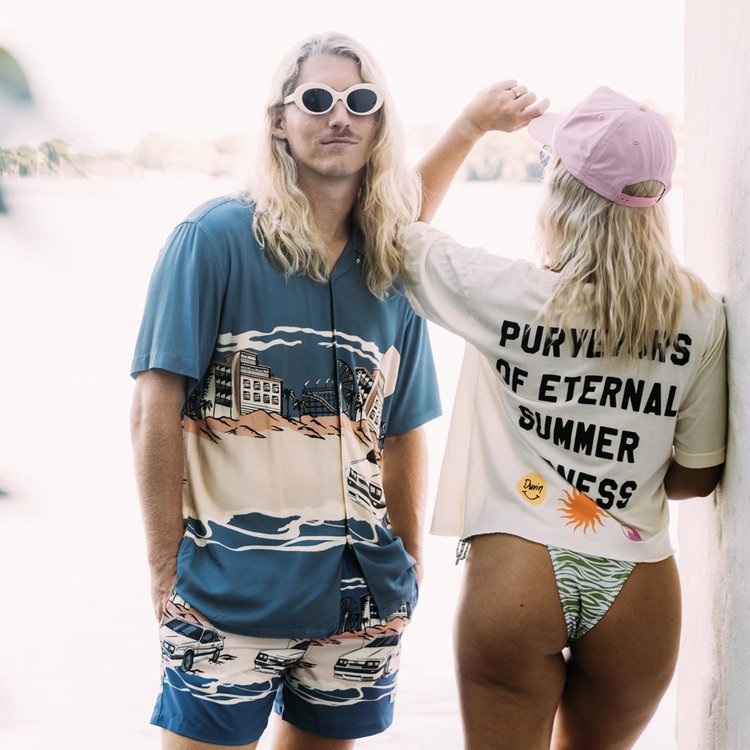 We've arrived at what truly gives Duvin the edge on everything in your closet. Our unique designs are handrawn and guaranteed to receive complements. "Where'd you get that" will be a often heard question.
We have product tested our fits and fabrics extensively. We use high quality fabrics that will hold up during whatever you throw at the day. Beach, poolside, happy hour, or pulling an all nighter - our products are made to be worn through it all.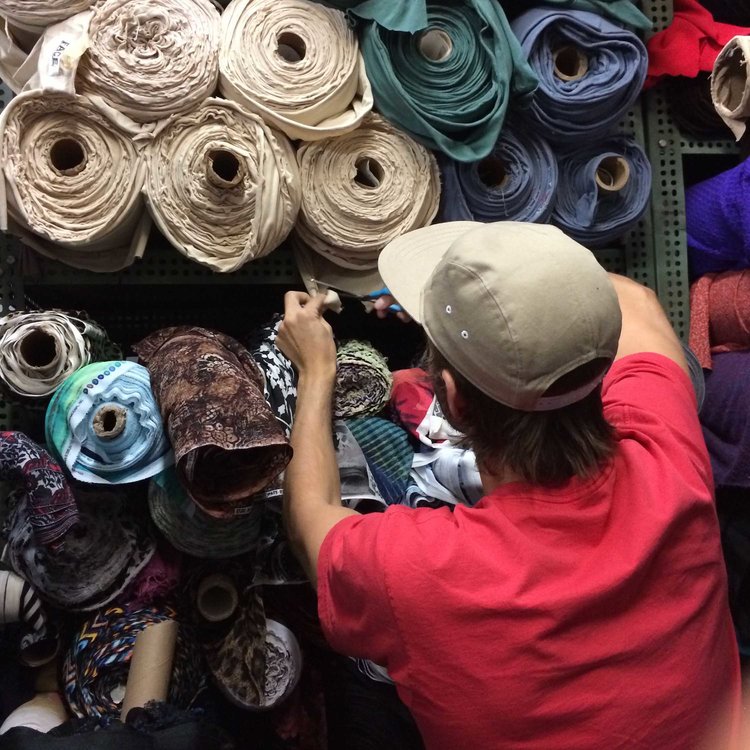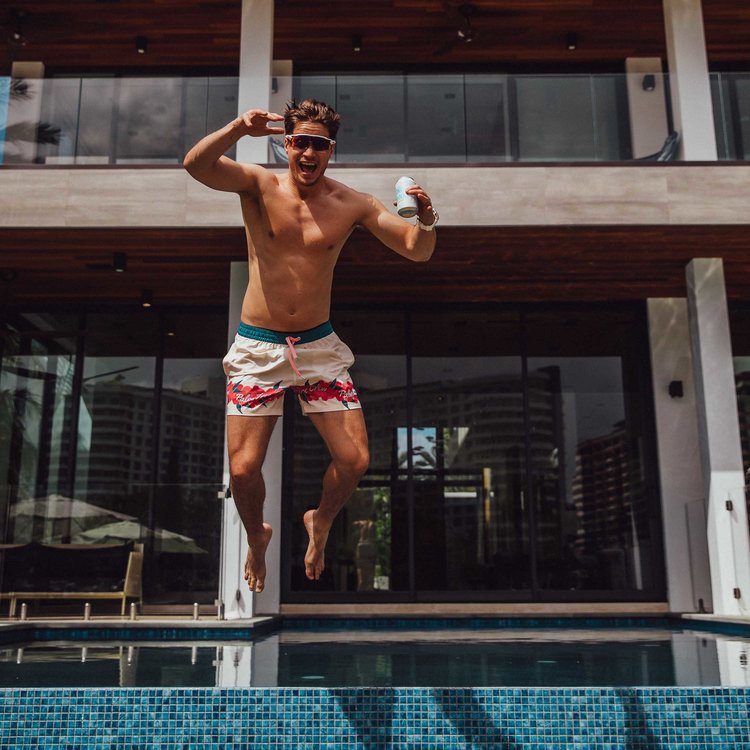 You're now in an exclusive club with the likes of Dwyane Wade, Bad Bunny, Brody Jenner and many more.....
The crew has expanded into all sorts of characters. We're talking about surfers, party starters, athletes, creatives, musicians, skaters, and the fashion forward. As the crew continues to grow, one mission remains constant. Create clothing that brings together a bad ass collection of people and have maximum fun doing it.
The brand has been worn by Bryce Harper, Kygo, Tyler Herro, Bad Bunny, Odell Beckham Jr., Ashlyn Harris Rob Gronkowski, Dave Portnoy, Chase Stokes, Rickie Fowler, Swae Lee, Jordan Spieth, Blake Griffin, Pardon My Take, Zedd, Chandler Parsons, Antonio Brown, Latavius Murray, Nate Robinson, Dave Grutman, Theo Von, Chad Goes Deep, Ernest, Tyler Cameron, Matt James, Joc Pederson, Braxton Berrios, Cole Anthony,and Brody Jenner just to name a few.
More to come!
SHOP BEST SELLERS