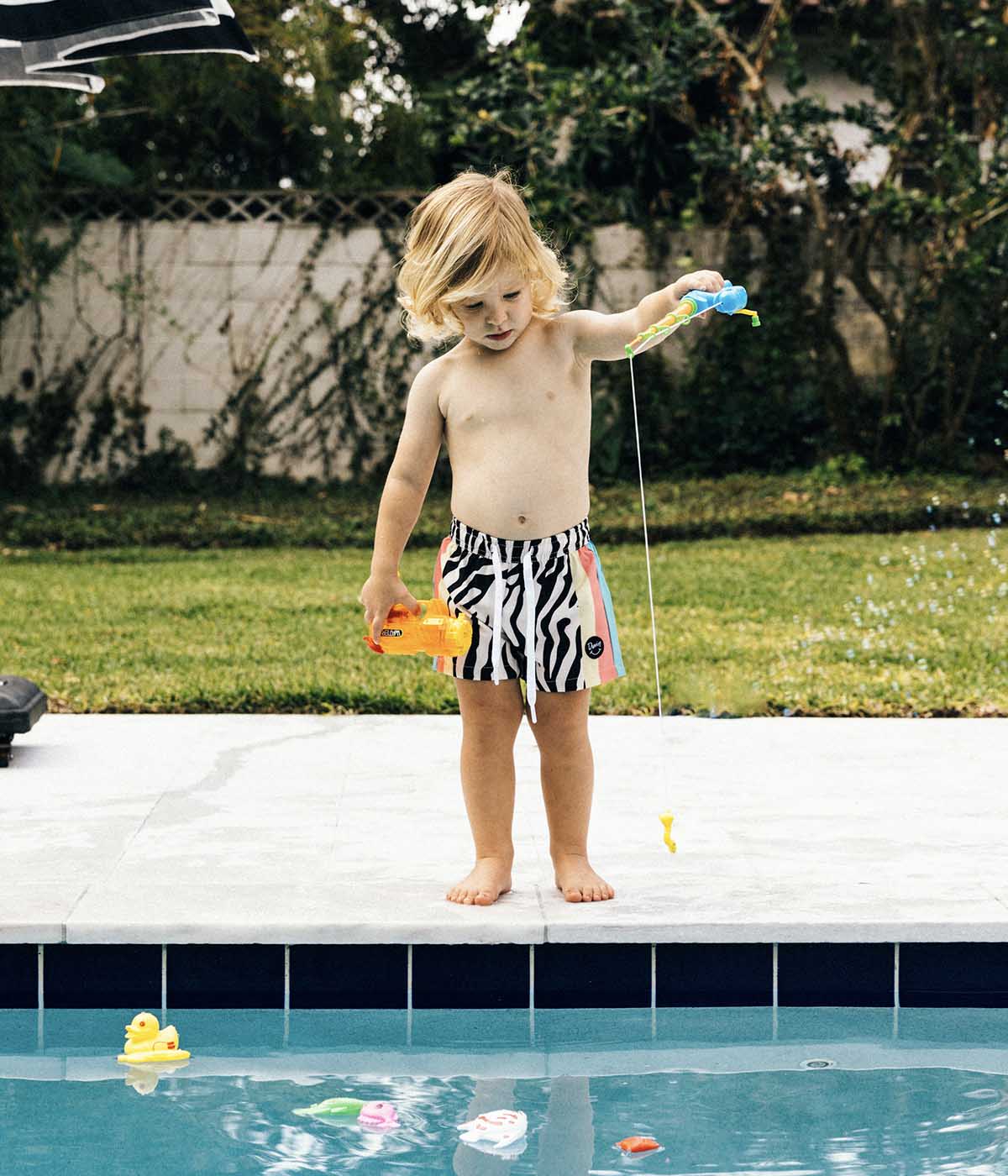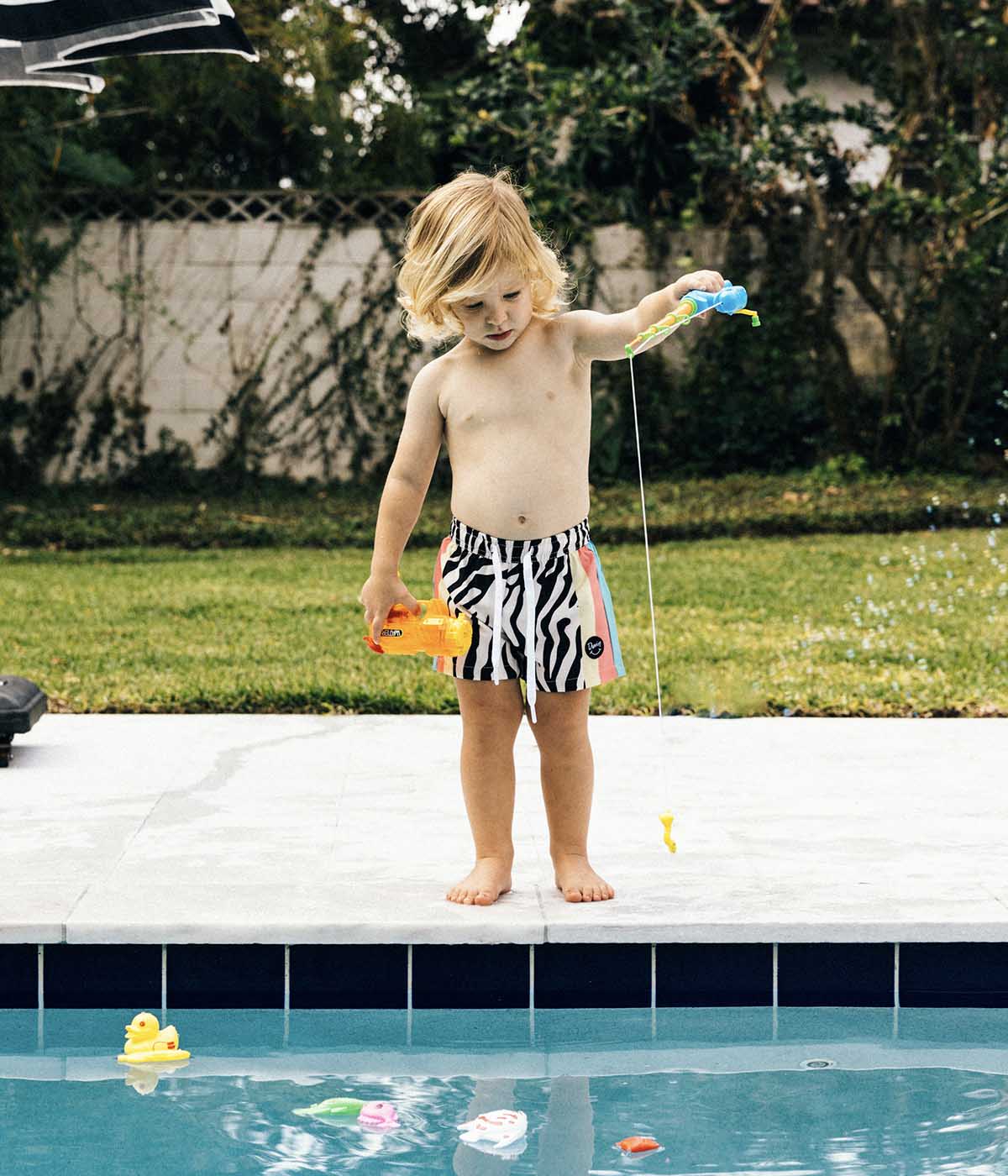 Zebra Disco Swim Short - Kids
World's best swim trunks now available in Kids.
Sizes are easily interchangeable depending on desired length. Elastic waistband allows for multiple sizes to fit. 
90% Polyester / 10% Spandex

Elastic Mesh Brief Liner (can be cut out easily)
Elastic Waistband

Stretchy & Quick Dry

Back Pocket + Drain Hole
Product Photo Size : size 5/6.
Kid Models Size :
Age 2, wearing size 3/4
Age 3, wearing size 3/4
Age 4, wearing 5/6
All our kids swim scales in length per size. The elastic waist is very versatile and allows kids to jump between sizes based on preferred length. Please see measurements below.
2T
-1/2 Waist (Flat) = 8.5''
-1/2 Hip = 12.2''
-Outseam = 7.3''
-Inseam = 2''
-1/2 Leg Opening = 7''
¾
-Waist (Flat) = 9''
-1/2 Hip = 13'
-Outseam = 8.5''
-Inseam = 2.75''
-1/2 Leg Opening = 7.5''
5/6
-Waist (Flat) = 9.7''
-1/2 Hip = 13.7''
-Outseam = 10.23''
-1/2 Hip = 12.2''
-Inseam = 3''
-1/2 Leg Opening = 7.8''
7/8
-Waist (Flat) = 10.5''
-1/2 Hip = 14.5''
-Outseam = 12''
-Inseam = 3.25''
-1/2 Leg Opening = 8.2''
9/10
-Waist (Flat) = 11.2''
-1/2 Hip = 15.3'''
-Outseam = 12.8''
-Inseam = 3.25''
-1/2 Leg Opening = 8.6''
Machine Wash With Cold Water
Tumble Dry On Low Setting
Free Shipping On US Orders $75+
Free Returns & Exchanges in US
You must return the item (in the condition you received it) within 60 days of purchase date. Sale items are non returnable. Refunds will be made after we receive original product